Hollow Metal Doors
Security Door provides a full line of standard and custom hollow metal doors for new and retrofit construction projects in the commercial, industrial and institutional markets.  Our hollow metal doors are offered in face sheet gauges of 18, 16 and 14 and are available in a variety of core choices including honeycomb core as well as polystyrene and polyurethane insulated cores.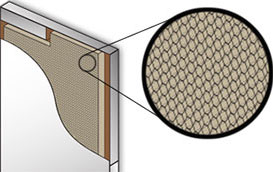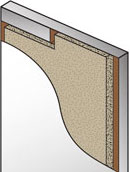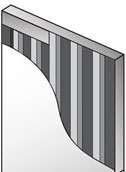 Honeycomb Core                                 Polystyrene Core                      Steel Stiffened Core
If optimum security is needed, Security Door offers steel stiffened core doors that are available in varying degrees of strength and quality.  Steel Stiffened doors are mainly used in exterior applications and are designed for high frequency, severe traffic openings.  Other specialty hollow metal door options that are available include:
Galvanized/Galvannealed
Bullet Resistant
Blast Resistant
Lead Lined
STC
And More!
All of the above hollow metal type doors are available in a selection of styles and designs.  Whether the door is to be full flush or it is to contain glass, we here at Security Door have what you are looking for.  Other style and design options that we offer include louvered doors, paneled doors, stile & rail doors, sliding doors, pocket doors, dutch doors and more!